[vc_row][vc_column][vc_column_text]Cardiology is a Greek word that's mean "heart", it's branch of medicine dealing about the disordering of the heart as well the part of the "circulatory system" vanes. This field is not just about the study of heart it's also include the complete working of heart and diagnose the medical issue of the heart and suggest the treatments of congenital heart defects, coronary artery diseases, heart failure, valvular heart disease and electro physiology.[/vc_column_text][vc_column_text el_class="m-b-sm"]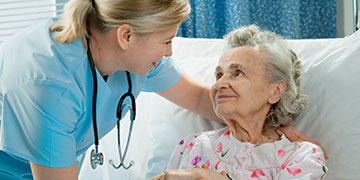 Physicians who complete their studies in this filed or got specialize in this field of medicine are called cardiologists, a specialty of internal medicine. Pediatric cardiologists are pediatricians who specialize in cardiology. Physicians who specialize in cardiac surgery are called cardiothoracic surgeons or cardiac surgeons, a specialty of general surgery.
Although the cardiovascular system is inextricably linked to blood, cardiology is relatively unconcerned with hematology and its diseases. Some obvious exceptions that affect the function of the heart would be blood tests (electrolyte disturbances, troponins), decreased oxygen carrying capacity (anemia, hypovolemic shock), and coagulopathies.
Unfortunately, in current era number of people left from this world without proper treatment even they don't know what's happen with them because of unviability of specialized doctor.
It's our aim to share the proper information regarding doctors over the website for contacts and for the best treatment of each person around the globe.
No doubt, there are number of doctors those are experts in this field and they come up with deep studies in field to understand the issues and they know how to fix the issues as well.
So, all of you requested to select doctors who have relevant experience and studies/specialization in the field.[/vc_column_text][/vc_column][/vc_row]